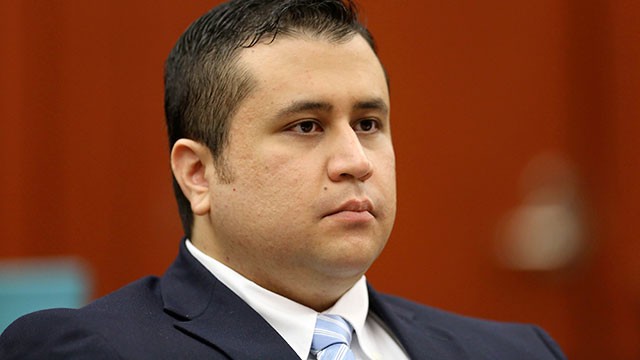 July 18, 2013
Trayvon Martin's parents plan to participate in separate vigils Saturday.
Martin's mother and her son, Sybrina Sabrina and Jahvaris Fulton, will join Al Sharpton outside New York Police Department headquarters.
Martin's father, Tracy Martin, is set to be at a similar event at a federal courthouse in Miami.
Sharpton's National Action Network is planning rallies in 100 cities to press for federal civil rights charges against George Zimmerman.
The Justice Department is investigating whether Zimmerman violated Martin's civil rights when he shot the 17-year-old during a February 2012 confrontation in Sanford, Fla.
from:  http://abcnews.go.com/US/wireStory/parents-trayvon-martin-join-saturday-vigils-19702216
——————————————————————————————————–
July 14, 2013
A NAACP petition calling for a federal prosecution of George Zimmerman collected 225,000 signatures in the hours after he was acquitted of killing Trayvon Martin, but the effort was temporarily cut short when the site crashed under the heavy traffic.
The rush to add to the petition — which had more than 350,000 signatures by noon today — was matched by the outpouring of anger on social media.
Protests, which police had feared could turn violent, were muted, but the rhetoric was impassioned and often framed around the issue of race. Zimmerman, 29, is a white Hispanic and Martin, 17, was black.
New York City Mayor Michael Bloomberg issued a statement that put the onus on gun laws.
"Sadly, all the facts in this tragic case will probably never be known. But one fact has long been crystal clear: 'shoot first' laws like those in Florida can inspire dangerous vigilantism and protect those who act recklessly with guns," Bloomberg said. "Such laws – drafted by gun lobby extremists in Washington – encourage deadly confrontations by enabling people to shoot first and argue 'justifiable homicide' later."
Immediately after Saturday night's acquittal, the NAACP said it was "outraged" by the Florida jury's verdict and called on the Justice Department to prosecute Zimmerman for civil rights violations.
The civil rights organization also posted a petition on their site calling for the prosecution.
"The most fundamental of civil rights — the right to life – was violated the night George Zimmerman stalked and then took the life of Trayvon Martin," the petition read. "We ask that the Department of Justice file civil rights charges against Mr. Zimmerman for this egregious violation. Please address the travesties of the tragic death of Trayvon Martin by acting today."
Zimmerman shot and killed Martin in Sanford, Fla., on Feb. 26, 2012. Zimmerman, 29, maintains he shot Martin, 17, in self-defense, while the state argued that Zimmerman "profiled" Martin and concluded he was a criminal.
NAACP spokesman Derek Turner told ABCNews.com that the petition garnered approximately 225,000 signatures between the hours of 11 p.m. Saturday and 3 a.m. Sunday.
Sometime overnight, the NAACP's website crashed, Turner said, because of "too many viewers and too many hits."
The NAACP's website was still inaccessible as of this morning, and Turner said the organization is working to get it back up and running. He did not know how long the website had been down, but he was last able to access it around 2:30 a.m. Sunday, he said.
The same petition was also made available on MoveOn.org in partnership with the NAACP early Sunday morning. It gained more than 130,000 supporters by noon today.
"Our members, like so many Americans, are outraged at the verdict. Justice has not been served. The facts are clear: a 17-year-old boy is dead because George Zimmerman shot him. This is a sad day for our country and our justice system," MoveOn.org Civic Action executive director Anna Galland said in a statement.
An investigation had previously been opened by the Justice Department, and the department said Saturday night, "The department continues to evaluate the evidence generated during the federal investigation, as well as the evidence and testimony from the state trial."
ABC News anchor Dan Abrams said it is unlikely the civil rights division will file charges against Zimmerman "because they can't win."
"There will be a federal investigation. They will publicly discuss it. The civil rights division will not file. " Abrams said. "They won't win, and they know that."
Police departments across south Florida had been braced for possible violence in response to the acquittal, but while reaction in social media has been heated the handful of protests in San Francisco, Los Angeles and Atlanta were muted and peaceful.
But in Oakland, Calif., about 100 demonstrators took to the streets, smashing the windows of businesses, starting small fires in the streets, and vandalizing a police car, the Associated Press reported.
Benjamin Crump, a lawyer for the Martin family, acknowledged the disappointment of Trayvon Martin's supporters, but he urged them not to resort to violence.
"For Trayvon to rest in peace, we must all be peaceful," Crump said.
from:  http://abcnews.go.com/US/george-zimmerman-prosecution-petition-overwhelms-naacp-website/story?id=19662189#.UeNwFo2-2uI
———————————————————————————————
to sign the NAACP petition, go to:
———————————————————————————————
Debra Anne Clement
Trayvon Martin is dead, George Zimmerman is responsible, and (my legal and personal opinion) the manslaughter charge should have been included from day one and the prosecution would have been guaranteed a conviction. Instead, they just charged 2nd degree murder.
Now that the prosecution realizes it made a tactical mistake and fears losing the case and worse, just before closing arguments, it wants to add the manslaughter count plus 3rd degree murder based on aggravated child abuse. The judge has agreed to manslaughter and is yet to rule on 3rd degree murder. By adding these charges at the last minute, they're sending a message to everyone, including the jury, that they feel they couldn't prove their case beyond a reasonable doubt.
How very Mercury retrograde.
I personally feel George Zimmerman should face some consequences for Trayvon Martin's death but to allow the prosecution to change the rules of the game because it fears it's losing – especially when it had every opportunity until now to include the lesser charges – is just plain wrong.
Bottom line: They're afraid of the public reaction if Zimmerman walks. They know it will be their fault because they could have had a slam-dunk, so now the State will do anything in their power to make sure he goes to jail.
They may win the battle but eventually lose the war. If convicted, Zimmerman may walk if an appellate court agrees there was prosecutorial conduct.
Note to self: Don't ever get arrested in Sanford, Florida.
http://debraclementastrologer.com/
———————————————————————————————
[North Node/Ceres = Eris]
George Zimmerman was born on October 5th, 1983 (time of birth unknown) in Manassas, Virginia according to http://en.wikipedia.org/wiki/Trayvon_Martin
October 5th, 1983
10 + 5 +1+9+8+3 = 36 = his life lesson = Excessive force.  Abuse of power.  Going overboard.  Going over the line.  Crossing the line.
———————————————————————————————
February 26th, 2012
October 5th, 1983
October 5th
10 + 5 +2+0+1+1 = 19 = his personal year (from October 5th, 2012 to October 4th, 2012) = Front and center.  Sunshine is the best disinfectant.
19 year + 2 (February) = 21 = his personal month (from February 5th, 2012 to March 4th, 2012) = On the world stage.  For all the world to see.
21 month + 26 (26th of the month on Sunday February 26th, 2012) = 47 = his personal day = Everybody will know your name.  Name recognition.  Internationally known.  What he is known for.
———————————————————————————————
———————————————————————————————
———————————————————————————————
October 5th, 1983
October 5th
10 + 5 +2+0+1+2 = 20 = his personal year (from October 5th, 2012 to October 4th, 2013) = Trial.  Judge.  Jury.  Verdict.
20 year + 6 (June) = 26 = his personal month (from June 5th, 2013 to July 4th, 2013) = Cameras.  Photos.  Television.  Reporters.  The media.  In the news.  Making headlines.
20 year + 7 (July) = 27 = his personal month (from July 5th, 2013 to August 4th, 2013) = First test case of the "Stand Your Ground" law.  First impressions.  Making your move.  No harm in trying. Done right.  Done correctly.  Doing it right.  Do me right.  All the right moves.  New moves.  A new way of doing things.
———————————————————————————————
———————————————————————————————
———————————————————————————————
using the number/letter grid:

1      2      3       4       5       6      7      8      9
A      B     C       D       E       F      G      H      I
J      K      L      M      N       O      P      Q      R
S      T      U      V      W      X      Y      Z
Where:
A = 1              J = 1              S = 1
B = 2              K = 2             T = 2
C = 3              L = 3             U = 3
D = 4              M = 4            V = 4
E = 5              N = 5            W = 5
F = 6              O = 6             X = 6
G = 7              P = 7             Y = 7
H = 8              Q = 8             Z = 8
I = 9               R = 9
George Zimmerman
756975 894459415           88
his path of destiny = 88 = Bankruptcy is a possibility.  Extreme fluctuations in resources.  A real live wire.
—————————————————————————————–
—————————————————————————————–
—————————————————————————————–
predictions for the year 2013 are at:
http://predictionsyear2013.com/
—————————————————————–
—————————————————————–
——————————————————————
discover some of your own numerology for FREE at:
—————————————————————————————–
—————————————————————————————–
—————————————————————————————–
learn numerology from numerologist to the world, Ed Peterson:
https://www.createspace.com/4317439